Why the EXWAY Atlas Pro 2W / 4W Frühlings Aktion?
Exway Atlas das erste 4W Board wie auch in 2W
Das Board für die extra Beschleunigung!
Verfügbar sofort Lieferbar 
Wir sind Exway Schweiz
Wir vertreten als Generalimporteur die Marke Exway in der Schweiz. Die Exway Skateboards zählen heute dank ihrer hohen Qualität, moderner Technik und sauberem Fahrverhalten zu den besten seiner Klasse und das mit einem sehr guten Preis-Leistungsverhältnis. Wie erhältst du bei uns den Besten Service und Support für Exway.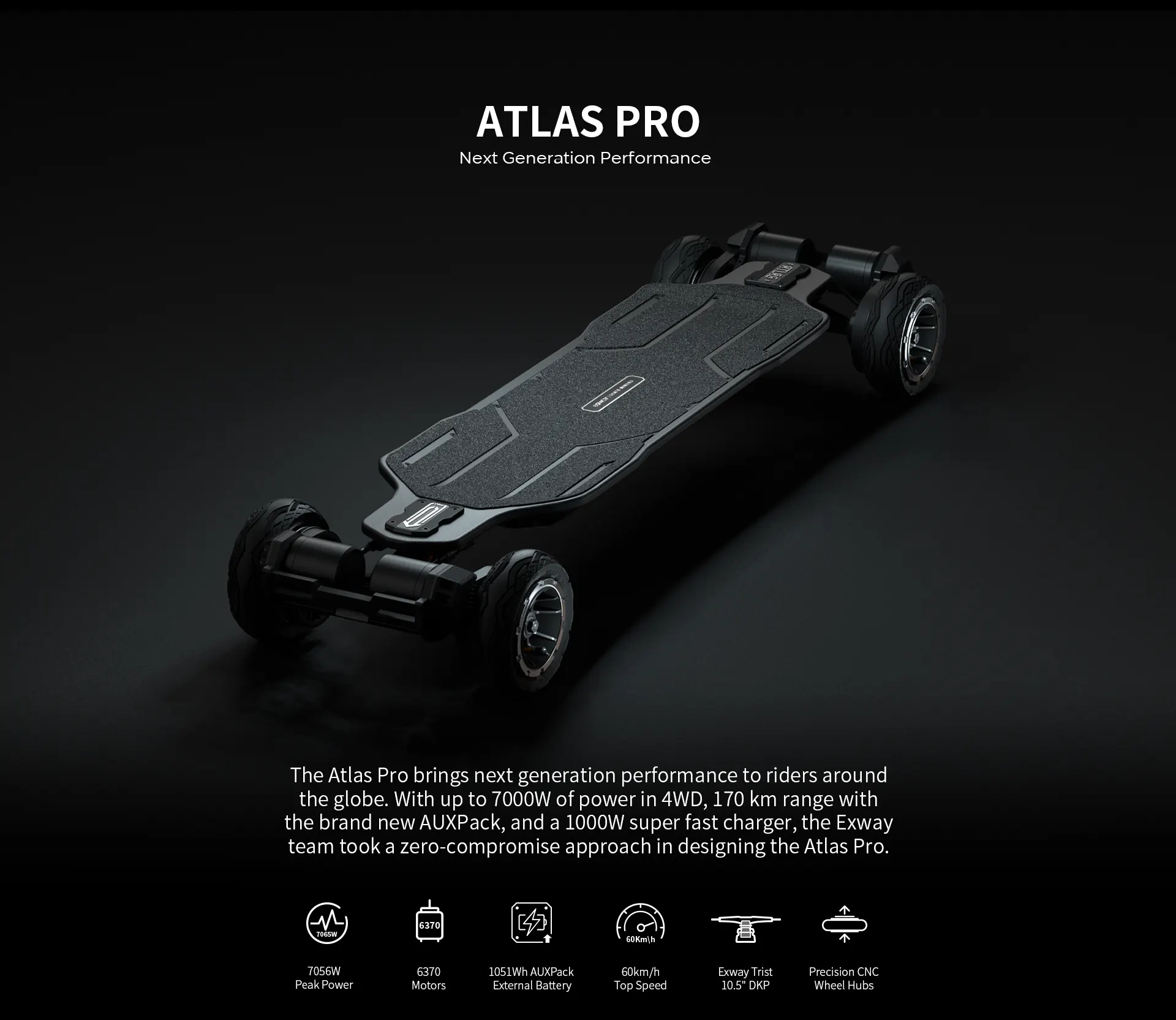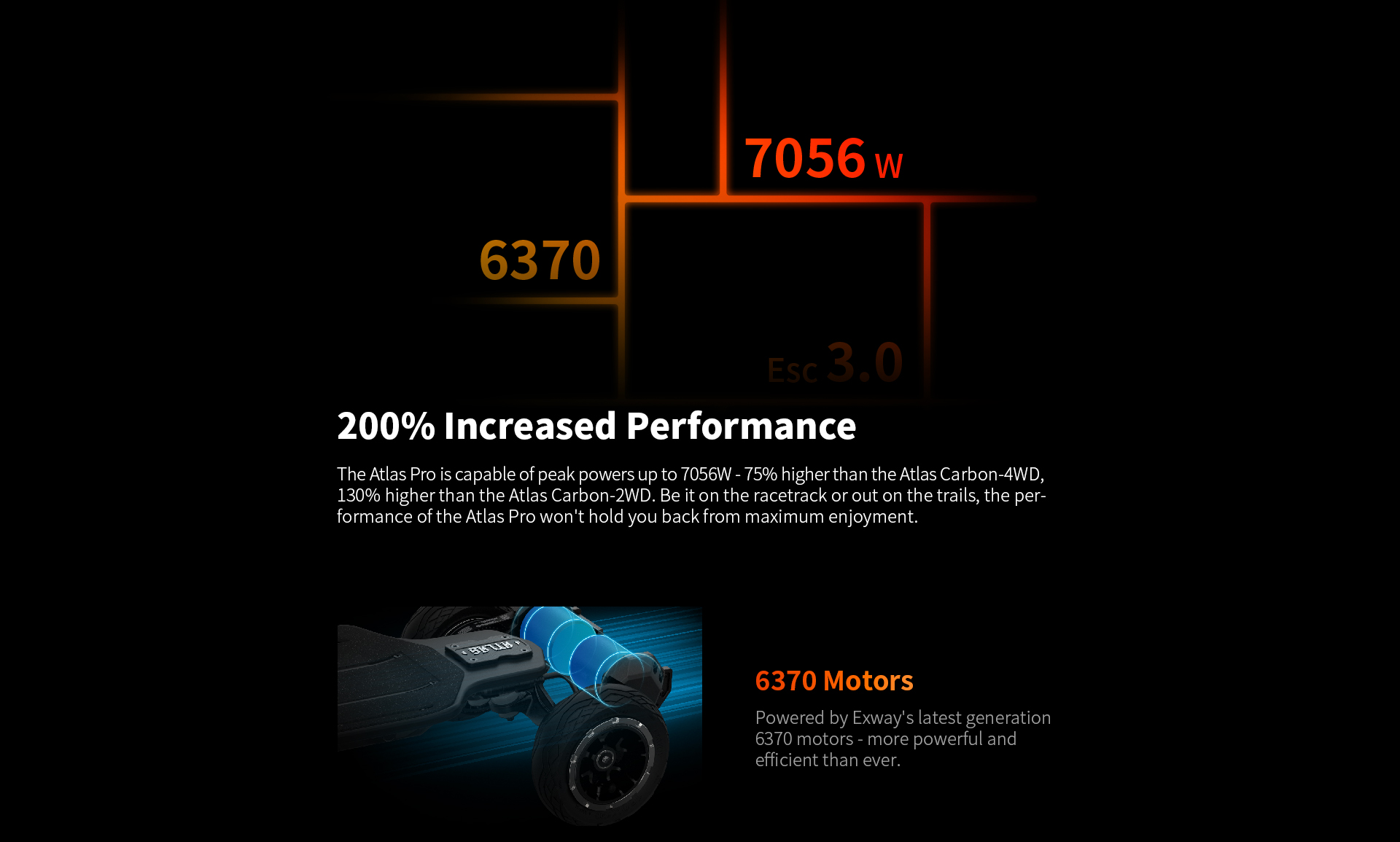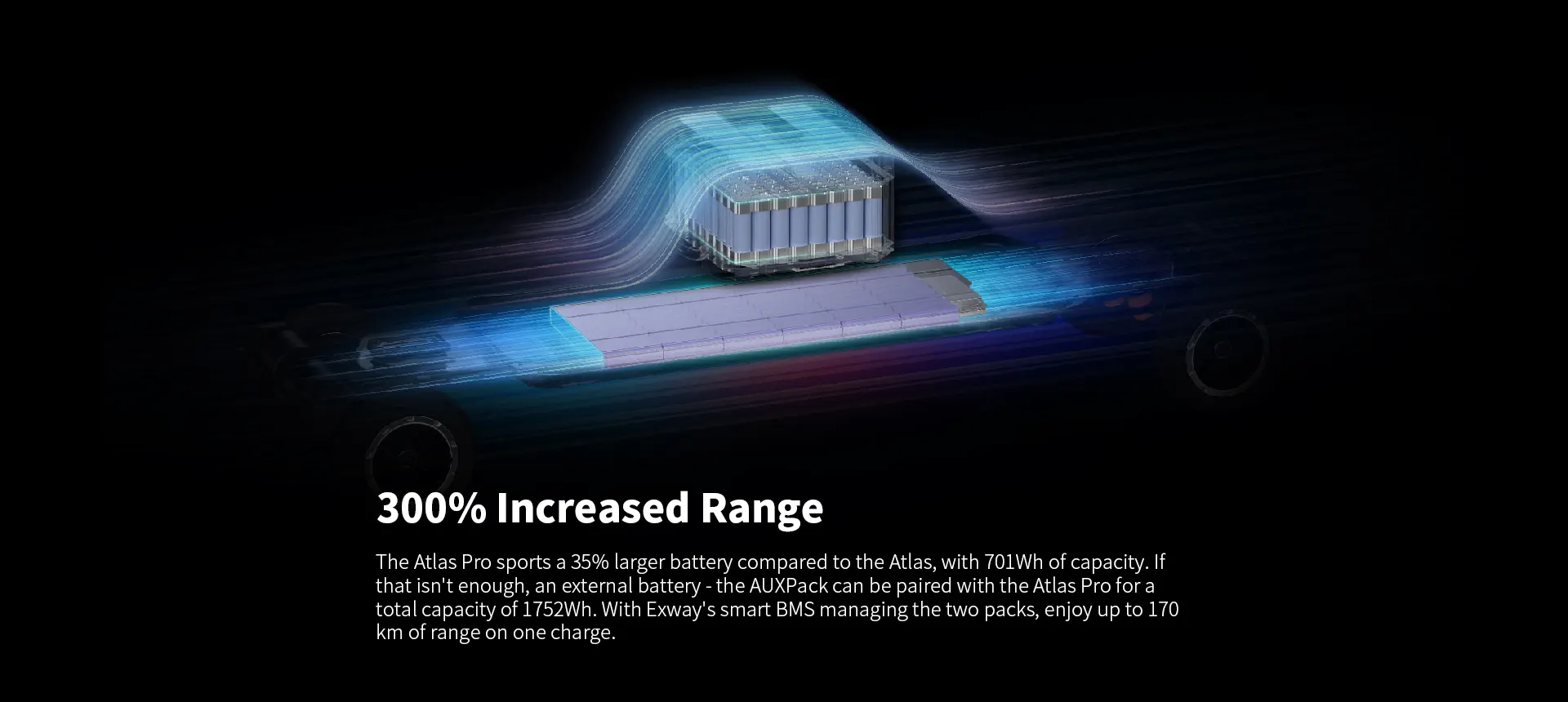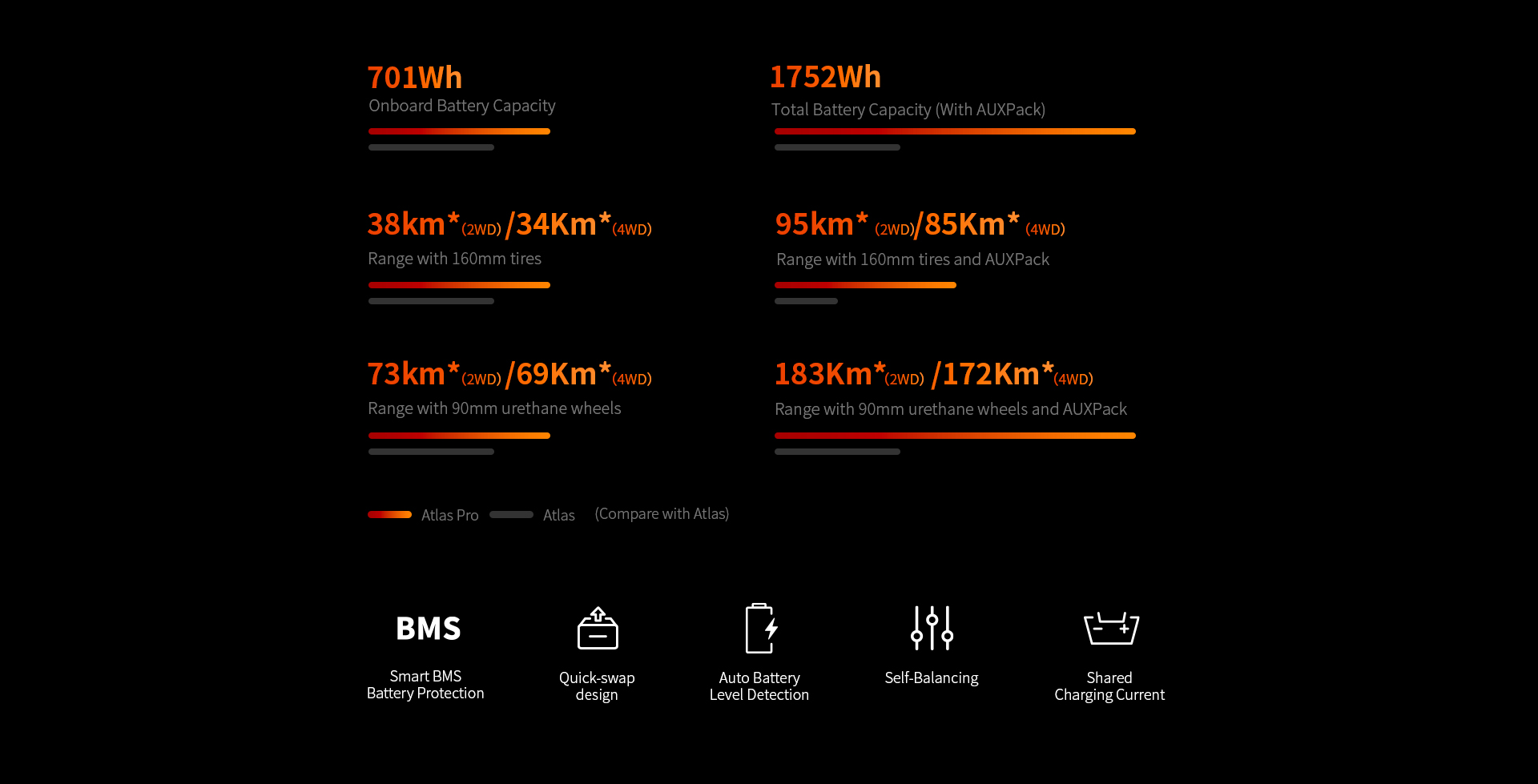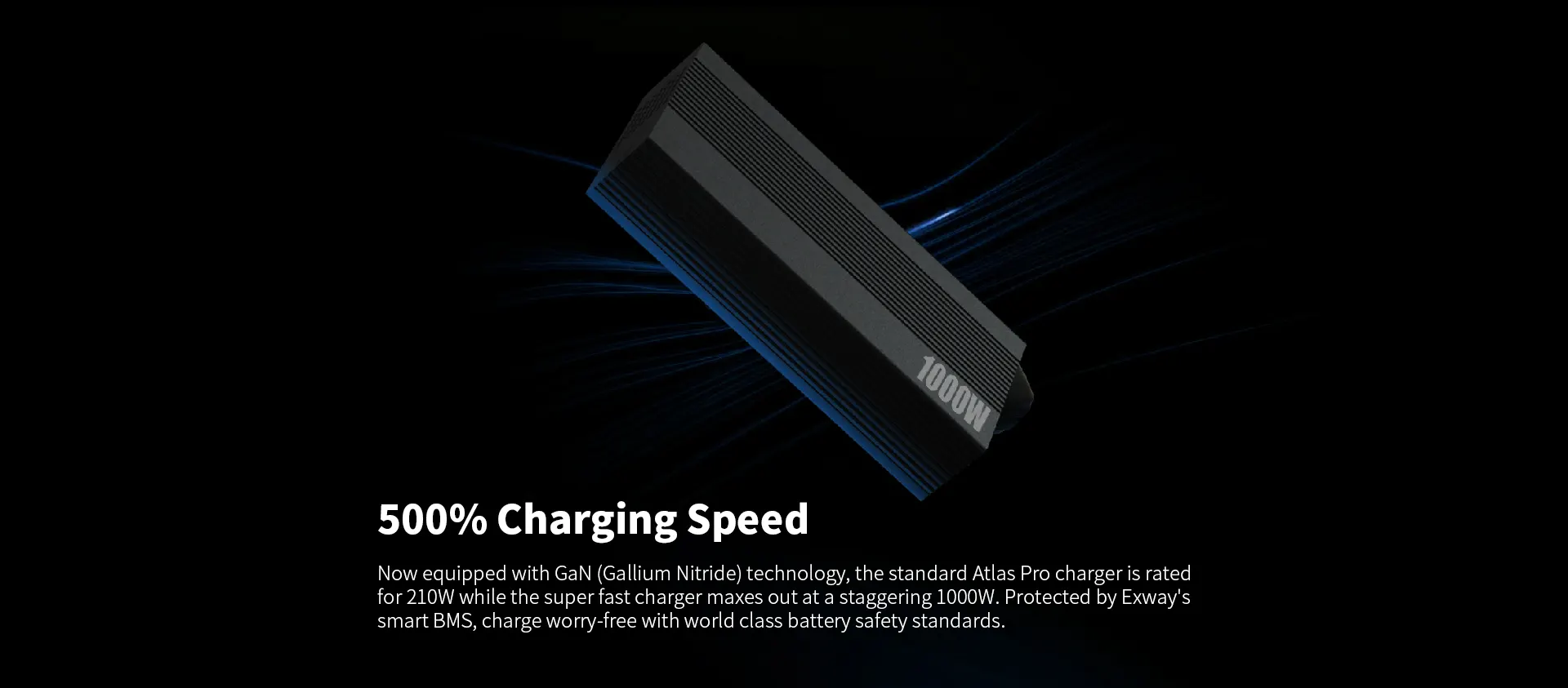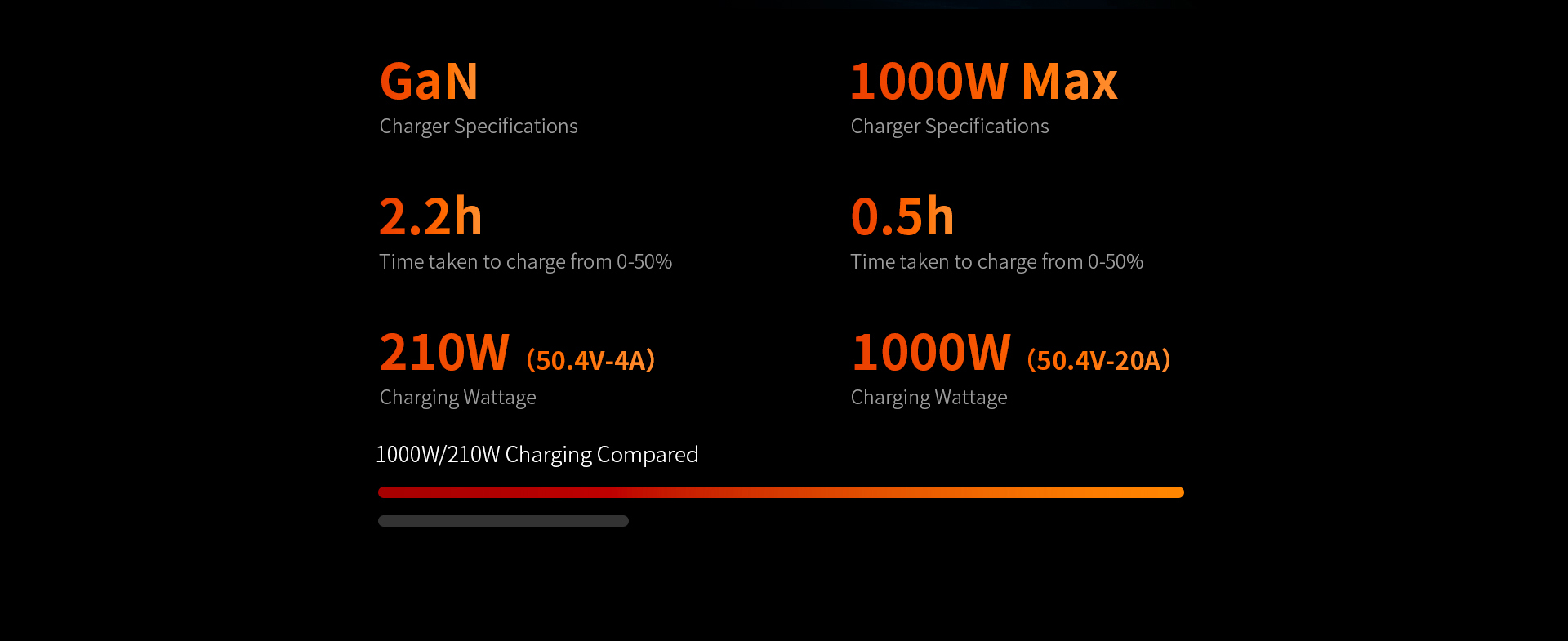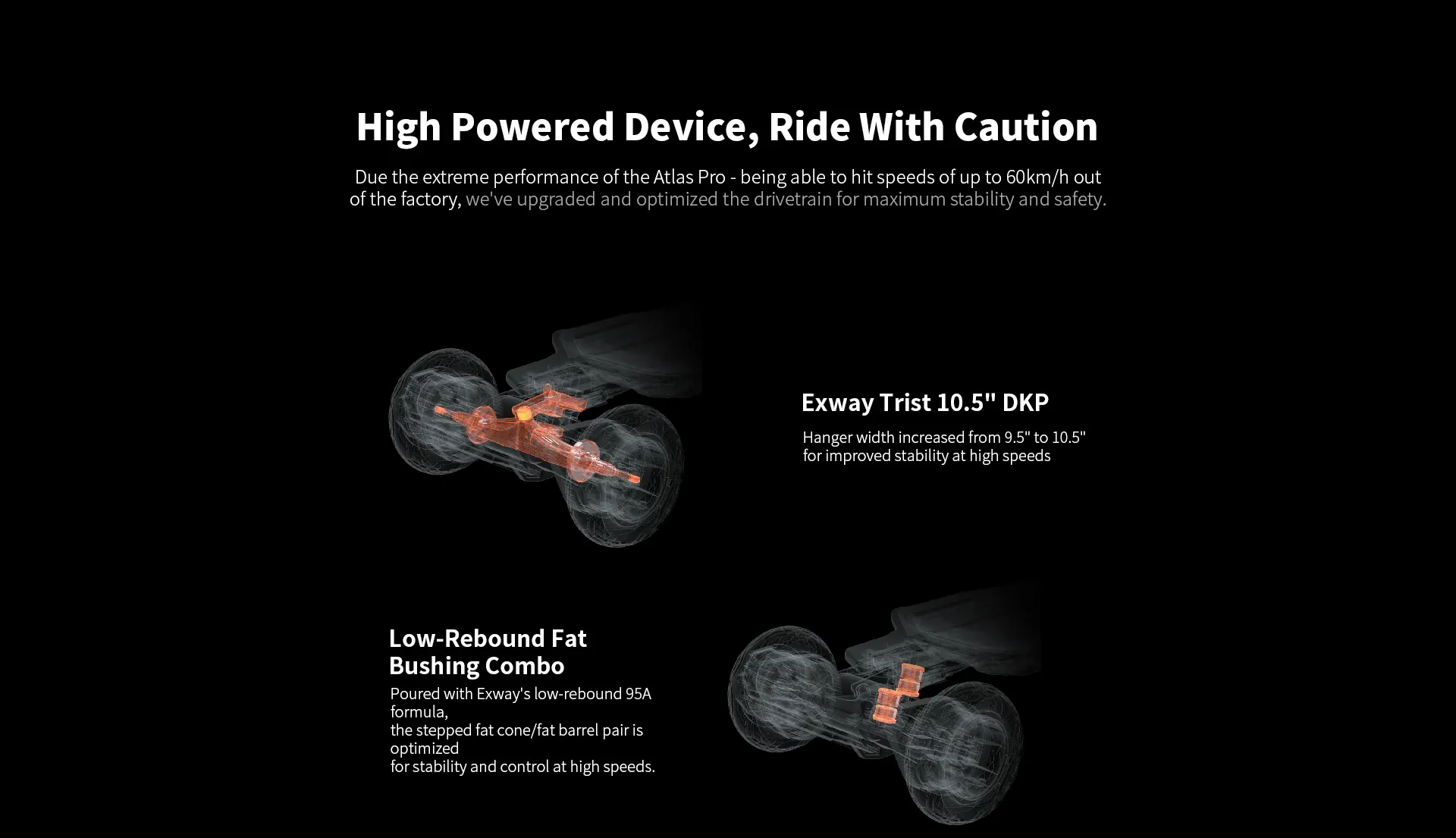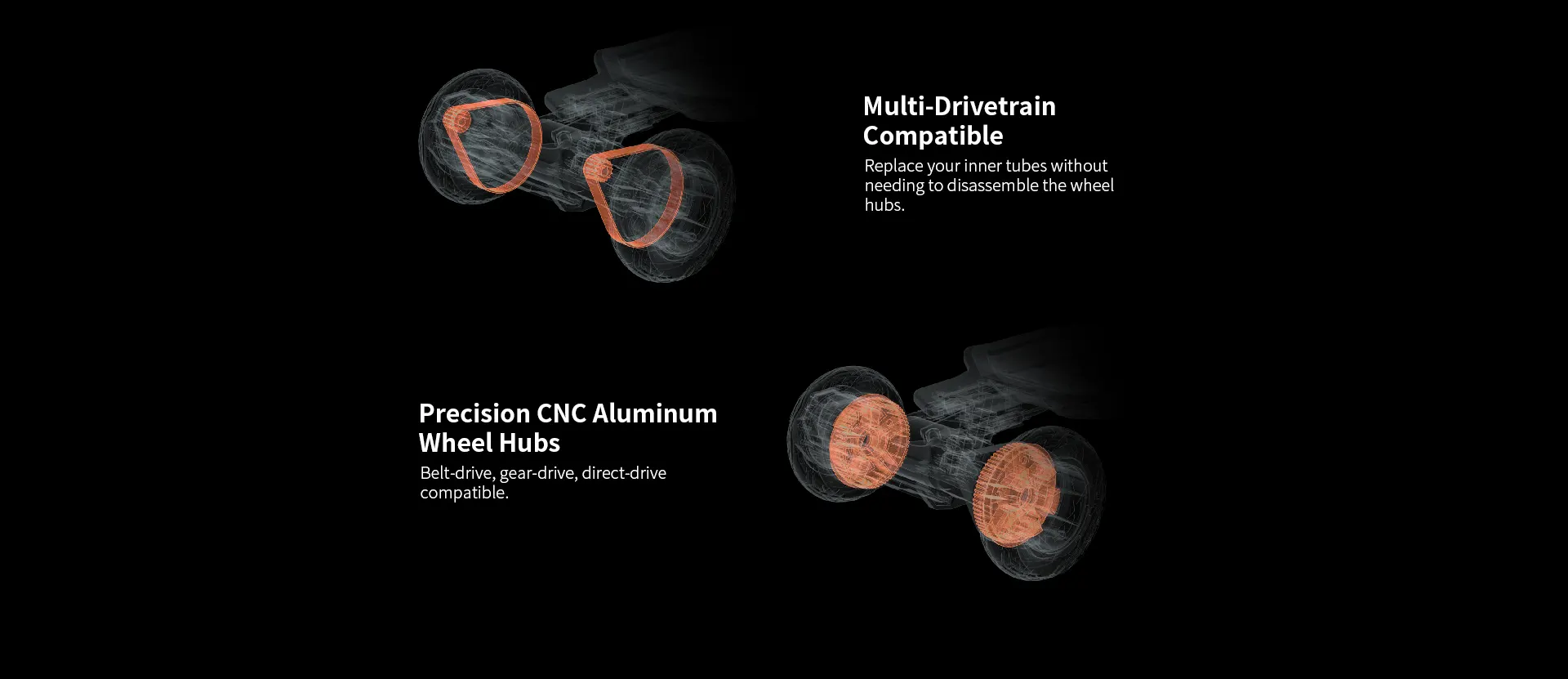 Aluminum Quick-Swap Wheel Hubs
Replace your inner tubes without needing to disassemble the wheel hubs.
Tire Mudguards
Designed for clip-on mudguards, the motor mounts include mounting points for easy mudguard installation.
Motor Crossbars
The motor mounts on the Atlas Pro are reinforced with crossbars for protection and rigidity.
Freedom to Choose
Quickly swap between 2WD/4WD with Exway's Modular Drivetrain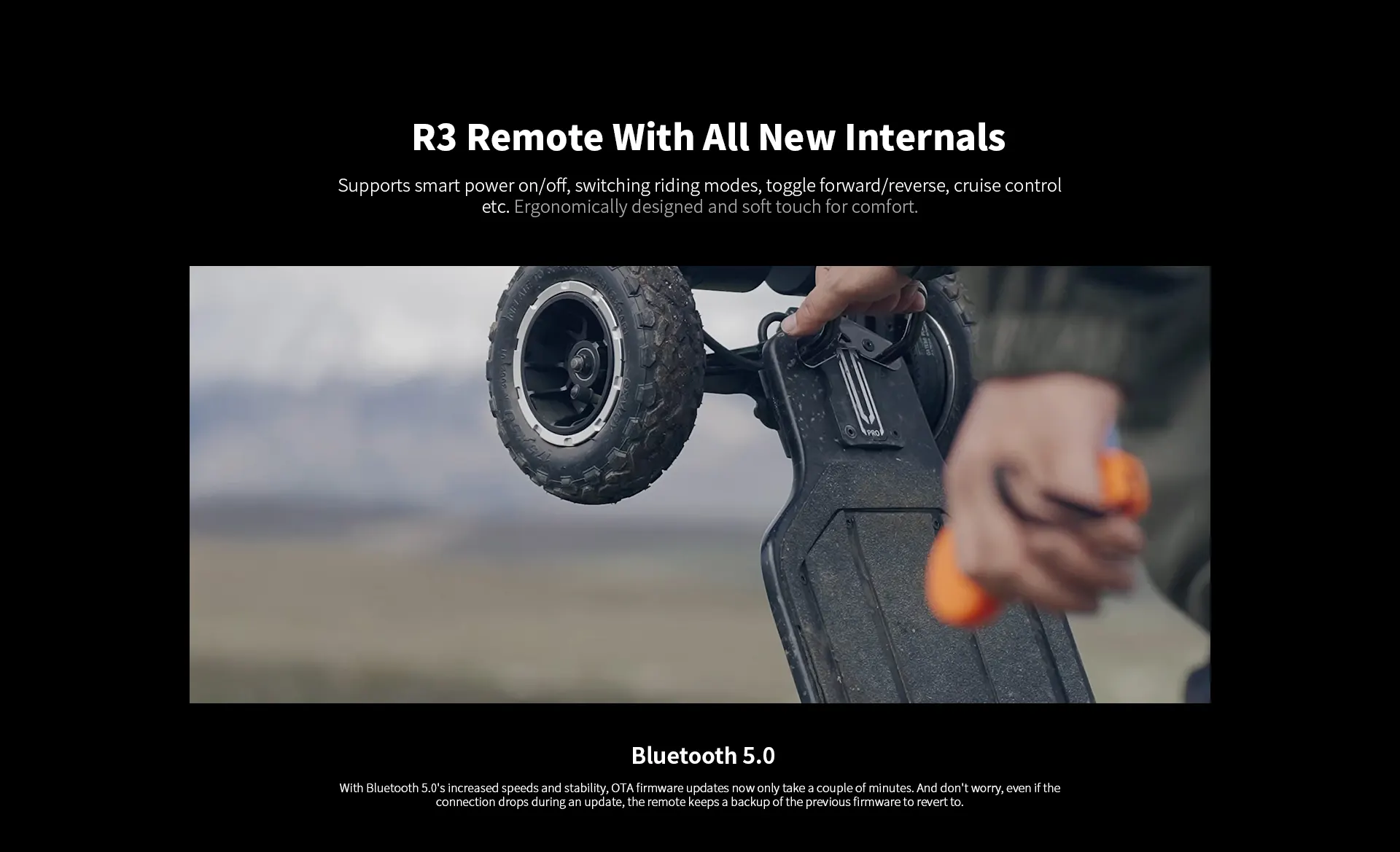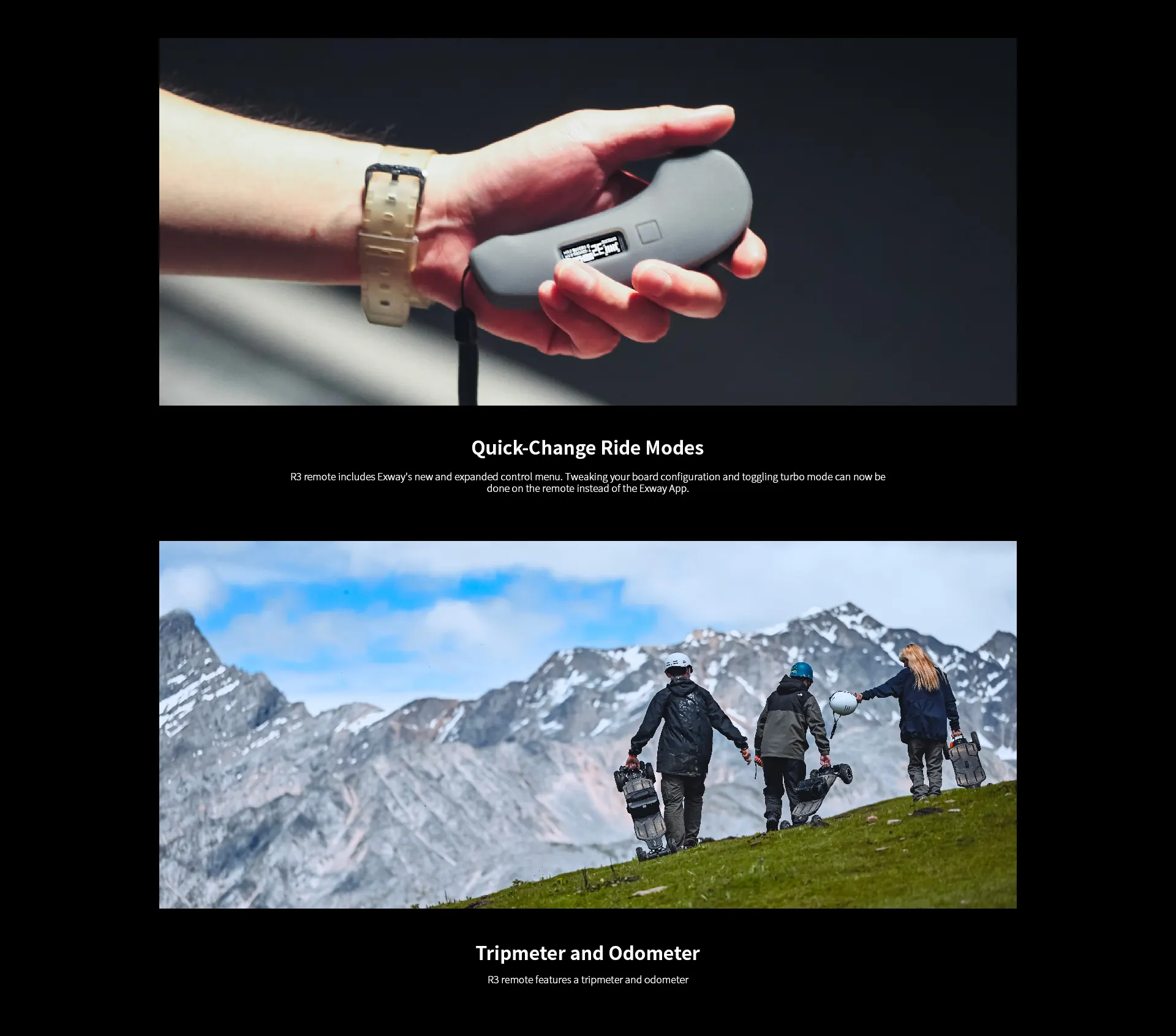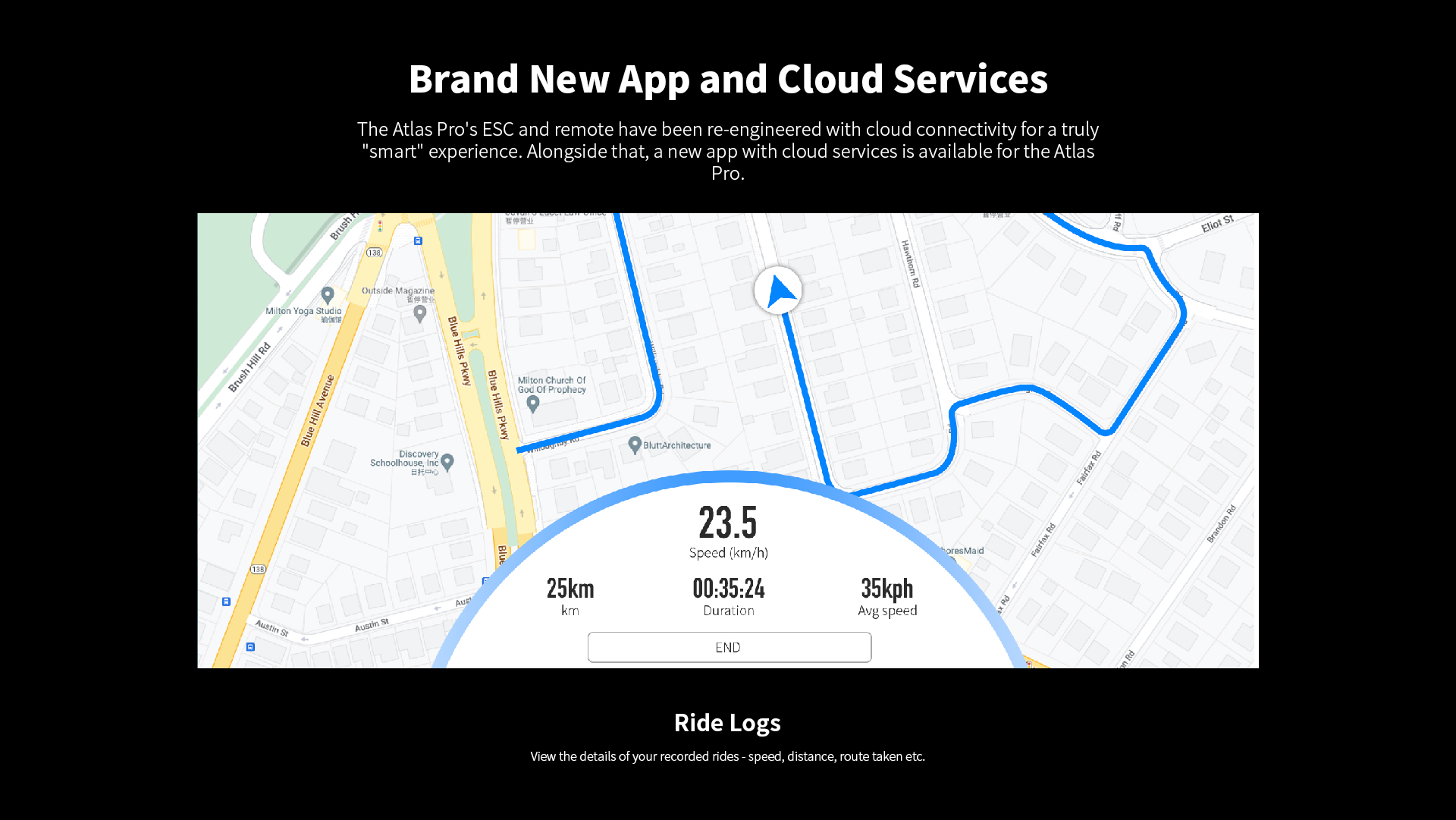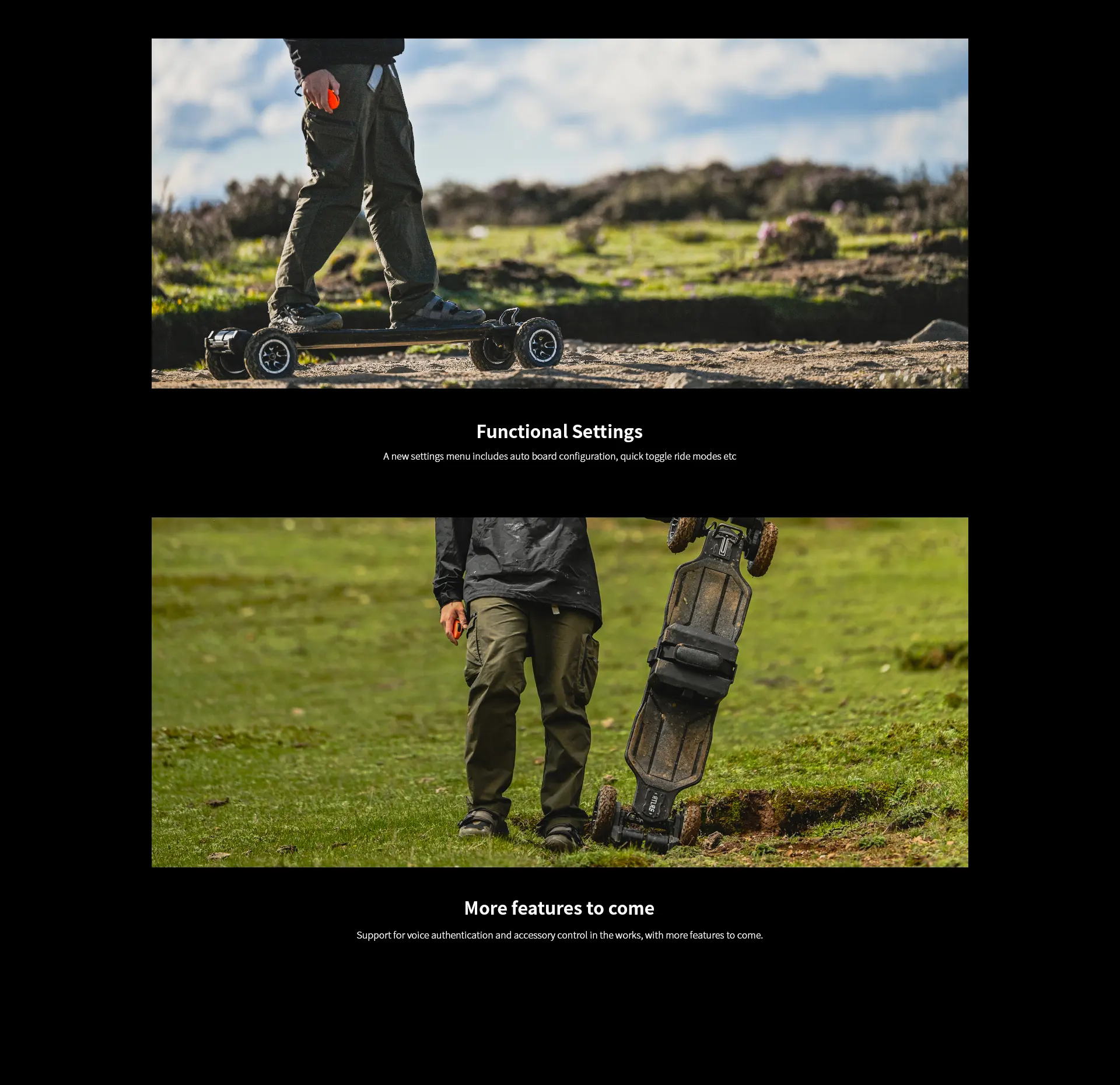 FAQ
Are the boards waterproof?
We cannot deliver to the following areas
Why can't I place an order?
* Provided pictures, models, functions, performances, and other data on the page is for reference. For specific information, please refer to the actual product.
* Due to the properties of lithium-ion batteries, the maximum capacity of the battery will decrease with age and usage.
* Battery range estimates depend on conditions such as rider weight, speed, temperature, wind, tire pressure, terrain, incline, etc. Mileage may vary.